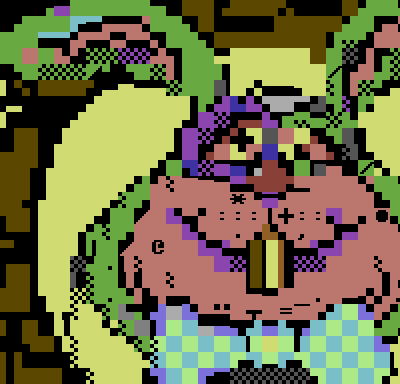 By the absence of LCP, probably the most popular 8bit related demoscene event in Sweden, a few members of Up Rough Soundsystem, Genesis Project, Divine Stylers & SceneSat Radio took the responsibility of arranging an alternative party. And by tradition of LCP, some quality productions were being released.
The Scandinavian groups well represented in productions, yet lacking some usual suspects like Hollowman, Booze Design and Triad. The demo results of this year are mostly focused on design and technical achievement. Next to these quality productions there is a small tradition in experiments. Perhaps not coincidentally this is done by some true demoscene veterans, perhaps having played the usual demoscene game – which is about competition for many, instead doing things they like best.
C64MP3 by Mahoney

One of the finest examples would this. Which is what the name really says, a MP3 on a Commodore 64. Which is useless and insane – yet somewhat possible! It features the a capella version of Suzanne Vega's 'Tom's diner'. (update: it seems this is technically not a MP3.)
One Little Wish by Fairlight

Fairlight suprises with a charming demo by a different team they usually serve. Great colour combinations and graphics – strong debut by Louie 500, a legendary pixel artist coming from the Amiga demoscene. Programming by Abaddon and Pantaloon, music by Zabutom (Dubmood cover) and bugfixing by Bacchus. The demo has a reference to the PC demo Only one wish by Fairlight and TBL, as some of the producers were responsible for that demo too. The team has more plans for the C64, and seeing the art direction of Louie 500 and this demo – this is great news.
Patterns by Panda Design

The relatively young team of Panda Design keeps growing and this production shows careful design by minimalism. Their line of demos is showing a solid signature in style. Music and programming by Radiantx and graphics by Frost.
White by Dual Crew

A nice return of another veteran, ZAZ who did his first demo in 1988, in 2009 he made his comeback and this one for Datastorm. Quite stylish in design, but gets a bit repetitive. Music by Jan Harries.
Svenska Narkotika Polisf0reningens c64 tidskrift #2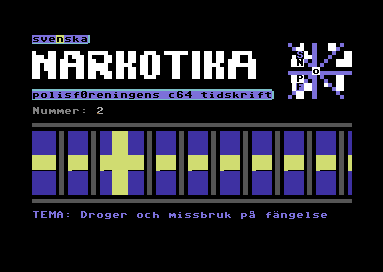 A PETSCII (ASCII on a Commodore 64) art 'magazine'. Although I cannot read what it says – it has some great screens. An obscure anonymous release, second episode.
Liseberg by Judas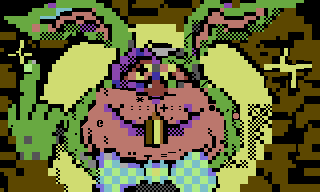 You can find all Commodore 64 releases from Datastorm here. To view these files, download a Commodore 64 emulator for PC or for MAC.
All other releases will be published on Pouet. Or on the Datastorm website.
_
[update] One nice addition is Triad's music collection Manifold, released outside any official competition. Music by Ne7, Dalezy and CMP. Design and graphics by Twoflower.