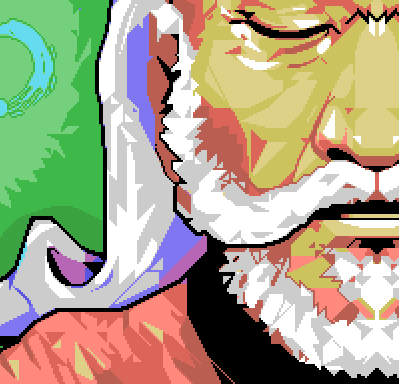 August is only half way, but has already brought us some fine 8bit releases. A game, some demos for obscure platforms, glitch art and some pixel graphics are covered in this small list of 7 productions.


Put on your Goggles by Linde
caps">CARRIER's glitchNES.


Scramble 2010 preview by Mirage

A preview of the coming game remake 'Scramble 2010', based on the 1982 game Scramble for the Commodore 64. A very promising start, with great graphics as always by Mirage.


From Scratch by Vanity

Nice demo for the Amstrad CPC. Vanity has a noble mission statement at their website, "Bored by sterile technical demos without design we decided to assemble our strengths to propose a great flow of technical and artistic stuffs".


Thus Have I Heard by Skurwy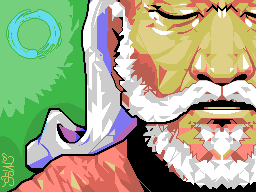 Skurwy shows his skills again. This time using the MSX restrictions, with nice style. Here's a small description of the process.


The Epson HX-20 Demo by Chainsaw

By true demoscene tradition, Chainsaw takes the Epson HX-20 to showcase his skillset. Another nice example of this 'obscure platform hacking' would be LFT's Craft.
Quote from their info file: "My Epson HX-20 Demo. Coded with the built-in Basic language. Display size is 120×36 pixels. The Demo was written for the Buenzli 18 Demoparty in 2009 in Winterthur/Switzerland by Chainsaw."


No Escape by Arman Bohn

The musician Arman Bohn has made a music video for his new album using only 256 colours on a 95×54 pixels canvas.


Polka Vinyl by Yleisradio

A few times a year, some Finnish people gather for a small meeting with "strict rules". If you're invited and want to attend, you're obliged to release a production for their competiton. Funny results like this are among their finest.