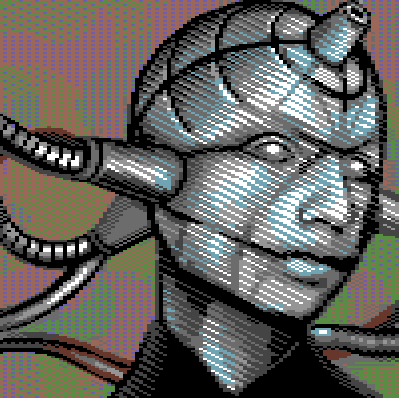 During last July, Little Computer People aka LCP took place in Malmö, Sweden. This year has topped all previous editions in number of both visitors and productions. A place where you could shake hands with names that usually fill the line-ups of 'chiptune' concerts. This time participating as demosceners in creative competitions.
LCP stands for a long tradition of demoparties, since the end of the 90ties it's has been an annual happening. Varying in name sometimes, but the same base as all editions. However, where LCP was the stage for alternative demo productions, this time it seems the demos was mostly technically oriented. Which is probably due the number of visitors, among who were many known competitive programmers.
As in previous years, there were productions made for different platforms like Commodore 64, SNES, NES, MSX, Gameboy (Advance), ZX Spectrum and Amiga. LCP is not the standard demoscene party, serving only its own members – it is the related scenes crossing paths, providing a unique atmosphere of open-mindedness concerning lofi creativity, what makes it exceptional.
Here are four 8bit demo entries.
Andropolis by Booze Design & Instinct (C64 demo)



Still Ready by Resource (C64 demo)



Shaping Reality by 8bitpeoples (NES demo)



And four entries for the Commodore 64 graphics competition.
Find the Commodore 64 releases here. To view these files, download a Commodore 64 emulator for PC or for MAC.
You can find all productions in the LCP archive. The complete competition results are listed here.
Uprough posted all their Amiga music for LCP here.