The community of Pixeljoint is one with a lot of talent. Their memberlist contains quite a number of praised artists. From professionals to hobbyists, you can find them all there, but one thing they have in common, they're serious about their art. With their nice community site they facilitate weekly contests which generate a lot of activity and art. The constructive feedback and general nice attitude makes it a good learning school.
Today I gave in to the little addiction Pixeljoint has become and selected a few pieces to share with you.
Click on the pictures for an enlarged version.
Family photograph with skyline and stuff by Tomic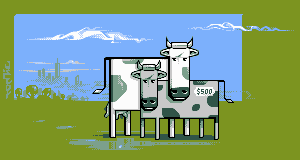 Tomic is one of my favourite pixel artists. Though working for Unik in the demoscene, his Pixeljoint profile seems much more active. Highly recommended stuff!
Forbidden love between Mr.hate & Mrs.love by Noet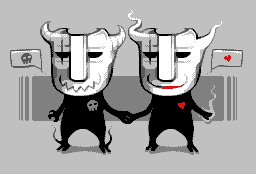 A stylish humorous picture by Noet. Using only 5 shades of grey and one red. See more of his work here.
Blight Battlecruiser by Opacus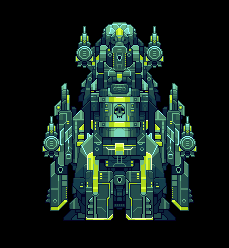 From the Netherlands, Opacus is making his steps in pixelart. Being quite young, he seems to be one to keep an eye on. See his other work here.
CGA stuff by Vital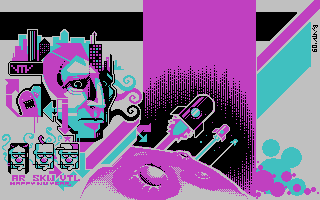 Uncommon graphical approach, the palette and stylish elements merge together into a nice piece. More of his work here.
Rose by Calv (200% enlarged)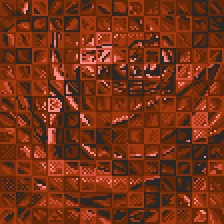 The classical rose from an unusual approach, with a lot of love in execution. See more work by Calv, he has used this technique in a few more pieces.